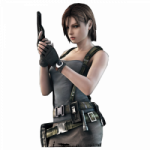 WELCOME TO BIOHAZE
Please introduce yourself below and let us know a little about yourself, where you're from, some of your series history, likes and dislikes, etc. All replies through August 31st, 2019 are automatically enrolled in the new site giveaway!
Prizes:
x2 RESIDENT EVIL 2 (PS4/XONE/PC)
x2 Resident Evil Triple Pack (Switch)
x1 Signed Memorabilia
Good luck and welcome to the community!