So ı want to create this thread after finishing my last marathon in the past. I posted my thoughts before starting it in one of ripvanx's threads however ı want to update them after a lot of thinking. It will be shorter however.
I will talk about these entries:
Re1, re2, re3, recv, remake, re0, outbreak, outbreak file 2, re4, umbrella chronicles, degeneration, re5, darkside chronicles, damnation and re6.
In terms of enjoyment, this is how ı would rank them:
1. Re6
2. Re2 and darkside chronicles
3. Damnation
4. Outbreak file 2
5. Re3, recv and outbreak
6. Re4, degeneration and re5
7. Re1, re0 and umbrella chronicles
8. Remake
Lets start:
Re1
The most dated one in the series. However when ı started it and finished it, it felt better than ı remembered. I like chris' scenario but jill's scenario feels repetitive and boring after finishing chris' . I seriously cant stand the parallel scenario system as well as mo disc business to save one of the characters. Voice acting is also really unpolished.
Re2
My favourite one from static camera angled games and a great improvement over previous one. Gameplay, story, characters, voice acting etc. are all improved. The 1st escalated and actionized sequel in the series. I like claire a and leon b scenario pair a lot. However going through leon a and claire b pair feels tedious and the story there arent as interesting.
Between claire a and leon b, 1st one is more interesting storywise while 2nd one is more interesting gameplaywise.
Re3
While it improves from re2, it isnt enough. There's only one scenario rather than multiple and the randomization factor isnt that interesting compared to zapping and scenario system of re2. I like nemesis but ı dont like some of its drops, mainly last 2 ones. Trying to defeat it is also tedious and trying to get up when knocked to ground is tiresome. Still ı like the story and characters and ı respect it for giving a conclusion to raccoon city along with epilogues.
Recv
It has the best story from static camera angled games. However gameplaywise; it doesnt improve as much as re2 and re3 do. I like claire's combat system more than chris' ; his handgun is generic glock instead of a samurai edge like jill's. The upgrade isnt that great either with a confusing description. You also cant upgrade shotgun. I like all characters except wesker who isnt utilized well in the story imo. I dont dislike steve but his voice acting is very unpolished.
Remake
The worst one from static camera angled games. While it's faithful to re1, it doesnt improve enough and still has most of the annoyance of og game. Once again ı like chris' scenario but going through jill's is tedious and boring. The game also doesnt have a writer hired for it.
Re0
I like it more for its story and characters. Gameplaywise it's quite tedious and annoying. I dislike hookshot and giant bat boss fight.
Outbreak
Underrated spinoff. Its gameplay is a great improvement over previous ones. The mechanics are pretty cool. I dislike virus gauge which feels like an annoying time limit. I also cant stand the whole hive scenario. Storywise there isnt much happening though ı appreciate the backstory for raccoon city. I like all playable characters except jim who's annoying.
Outbreak file 2
Even more underrated spinoff. It's a great improvement over the 1st one. The characters and mechanics are improved. It still has some of the similar flaws of the 1st one though, mainly virus gauge mechanic.
Re4
It's an escalated sequel after a long time. While it has a lot of refreshing aspects, it still doesnt improve enough and the improvements arent as interesting as outbreak games'. For a revolutionary title, it's too dated and unnecessarily limited. You still cant move and shoot, freely dodge, ganados can act quite dumb etc. I like plaga but it's not confirmed to have a progenitor connection here and the mutations can feel unnecessarily cheap. I like leon and ada as characters, luis and krauser are decent but ı dislike ashley and los illuminados cult. As for separate ways, ı like it more storywise but gameplaywise it doesnt have much value and ı dislike some chapters. Regardless ı still prefer it over re3,5 and ı dont mind the story being sacrificed but gameplaywise it could have been much better.
Umbrella chronicles
I like it more storywise rather than gameplay which is dated. I like the extra episodes but retelling episodes are disappointing.
Degeneration
It's dated but still enjoyable movie to watch. I like it mainly for claire. Leon and angela are ok but they could have been handled better.
Re5
It's more smooth than re4 but once again it doesnt improve enough. The gameplay also feels designed around online more than singleplayer which ı'm not a big fan of. Storywise it's more valuable than re4 along with improved voice acting but at the same time, more disappointing as well. Still it gives a conclusion to wesker and ı'm glad he's dead once and for all.
Darkside chronicles
My comfort spinoff in the series, greatly improved from umbrella chronicles. Retelling episodes are very interesting and satisfying to go through. Operation javier is also nice and ı like manuela a lot. Leon and krauser also make a badass team there.
Damnation
My favourite cgi movie, greatly improved from degeneration. Leon and ada are the best characters here and ı also like buddy and jd a lot. Svetlana is an interesting antagonist and ı like how the movie confirms progenitor connection for plaga as well.
Re6
It's the best re game in the series and my all time favourite re game. I always loved it and when ı started it after finishing previous ones in my last marathon, it felt even better. It's the best improvement the series has ever done. It's still very addicting to play to this day and ı love the story and characters. I will never give up on this game.
RE0; 05:38:21; Deaths 0; Rating 3/5 I do feel this is one of the prettier titles in the series but it is held back by serious pacing issues. I had some fun managing items but it becomes a massive chore once you reach the Chapel area. Had a close call with a leech man but managed to pull through...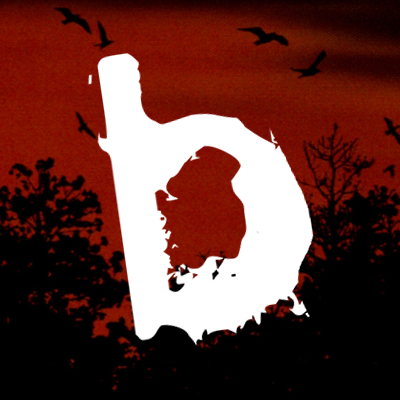 biohaze.com
Hello guys; this is the 2nd thread ı'm creating here. I'm planning to replay most of the games in a marathon after a long while. But before that; ı need to share my thoughts on games, cgi

residentevilmodding.boards.net
You can read more of my previous thoughts here.