I used to think they are mainline entries but according to this recently translated article, they are described as spinoffs: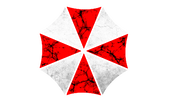 BIOHAZARD REVELATIONS 2 ULTIMANIA (バイオハザード リベレーションズ2 アルティマニア) Softcover: 560 pages Publisher: DigiCube Co., Ltd Released: 26/03/2015 ISBN-10: 4757546009...
The quote of ampo:
"
This is the second game in this BIO spin-off series and the word "Revelations" has the meaning of "revealing truths never mentioned in the official history", as well as "rediscovering the series' charm" as an homage. "
Wanted to create this just in case.