Although very little is known about the upcoming Biohazard RE:4, already now we can see how this game was shaped by some old ideas from early builds of the original title.
Let's take a look at Ashley Graham's new design, for example: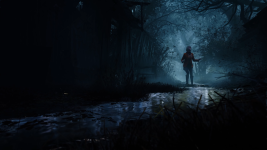 To help ourselves, we will work a little on this screenshot: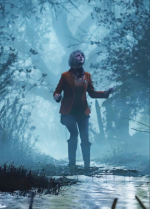 Now we can finally clearly see the clothes she is wearing: a scarf, a jacket, trousers or leggings and, finally, boots. If such a choice of clothes did not remind you of anything, then I am writing this thread for a reason!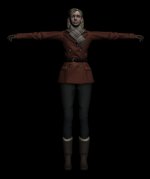 Yep, this is an asset from one of the early builds of Resident Evil 4!
I'm not sure we know for sure if this girl was actually Ashley, but according to Forerunner from the Fandom website, this asset came in a trial version
after
Shinji Mikami became the director of the game, so there's nothing impossible for this girl to be Ashley, at least.
Of course, the new Ashley doesn't wear exactly the same clothes, because now developers are using real things to scan them. However, we can clearly see that the early image could have been used as a reference.
It's also worth noting that even with all the changes, Ashley still wears her traditional skirt and orange sweater under her jacket. It is quite possible that, like Leon, she may lose her jacket at some point, thereby her image will be more reminiscent of the traditional one.
Speaking of Leon, by the way…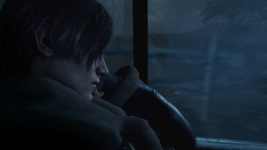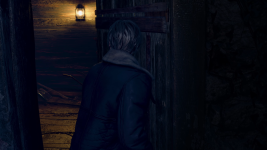 The jacket that Mr. Kennedy is going to lose also looks different, but not at all because this time the developers scanned the real one. To be more precise, not only for this reason…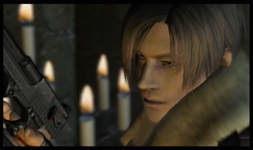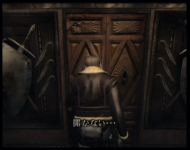 Yep, the leather shade, as well as the collar, differ from the original jacket and resemble more the one that Leon wore in the game build, called by some "Resident Evil 3.5". You can check out the footage in this video:
Does this mean that we can see hallucinations as well?
"Symptoms of the infected include: coughing up blood; fainting;

hallucination

; appearance of blood around the eyes; swelling and discoloration of the blood vessels, and a discoloration of the iris — typically in red."

This information came to us from Las Plagas: Organisms of War, therefore, as we see, hallucinations are not something far-fetched for a game about the Plaga parasite.
But what is Las Plagas: Organisms of War? This is a short film that you can also check out here and now:
Although in the process of writing this post, the thread was originally dedicated to Biohazard RE:4, this is not the first time that developers give a second chance to old ideas in new remakes, so if you know something about it and want to share this information with us, we now have a special place for this.