Final Iteration FAQ
We've always been a very tame, informative and welcoming community so the staff and I aren't worried much about behavioral issues. We simply would like to remind the community that we've invested in a home for the long haul and will financially back the site so it can stay current and become a safe house for all your information, posts, projects and contributions to the Biohazard community.
This is the final iteration of a 14 year property, thus this time we reached back and brought with us some of the fond memories that made Biohaze what it was and is (take a look back into our exclusives section). With that said,
we'd like for members to do the same in regards to forum topics. Past archives will be taken down within a months time, so we urge you to re-post any informative or fun threads ASAP
.
2005-2018 Archive
2018-2019 Archive
(Everything has been moved to Final Iteration ✓)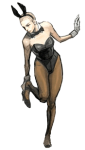 Please introduce yourself in the welcome thread (enrolls you in the first month giveaway as well).
Please post new topics for any and all news, rumors, etc. Do not be shy.
If you have any projects or contributions DM me, we can easily add them to the site with full credit.
Please check the above archives and re-post any past threads of worth.
Please be kind and courteous to all members.
Please report any bugs and feel free to request new features.
The General forum is for all released titles.
The Future forum is for all titles releasing 2020+
No closet threads. IE: RE5 Thread, RE6 Thread, etc.
Make topics to discuss literally any aspect, strategy, thought, news, etc. pertaining to any game.
Do not attempt to delete or edit old posts, think before you post.
Last edited: