Story from
www.gameranx.com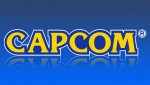 Section copied from the story:
"Capcom will be making some type of an announcement during Gamescom and it's easily speculated that it could be from the Resident Evil franchise as the company has recently sent out emails regarding tester requests. If you don't recall, Capcom sent out an email to those that were involved with the Biohazard Ambassador program to test an upcoming game. While it's not been unveiled just what this game will be about, it's far enough in development to request testers.
What we don't know is just what the video game will be based on the franchise. If this is a Resident Evil title then it could potentially be the next mainline installment or the Resident Evil 3 remake after the success developers had with the remake of Resident Evil 2. While Capcom is seeking testers from the Biohazard Ambassador program, this Gamescom announcement very well could be something outside of the Resident Evil franchise."

Read the full story from
GameRanx
.